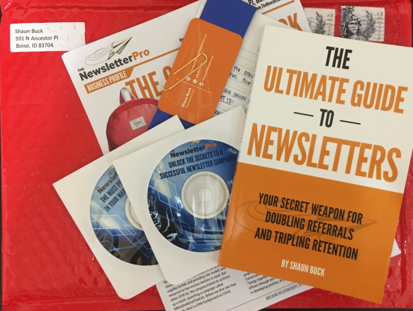 Newsletters???
Everybody Wants Them...
Ain't Nobody Got Time
to Create Them!
Look, do yourself a favor
and get this FREE Book 📖
like I did! 🤓

Yes, FREE BOOK
and what's more?

They'll even PAY
for the shipping!!
Free shipping for first
150 people that order this
FREE Book. Order your
free copy today!